Link to download a copy of the presentation
Mithi SkyConnect now has an upgraded Email Security Gateway (ESG) that runs on the SpamTitan platform.
Besides rock-solid malware protection, SpamTitan improves your experience of managing email security with these new capabilities:
An improved Domain Management console giving you more control.
Blacklist and Whitelist control in your console, boosting productivity.
Export options for reports enabling offline analysis.
A more friendly and usable quarantine digest report, including outbound emails too.
More possibilities to automate routine tasks with their API.
In this webinar, we cover
How to Login into your SpamTitan Domain Group Admin console
How to choose the proper role
Adding other domain admins
Switching roles
How to Whitelist/Blacklist emails and domains
Quarantine management
Tracing mail
Generating Reports
End-user quarantine report
Advanced filter rules
Q&A
About the Speaker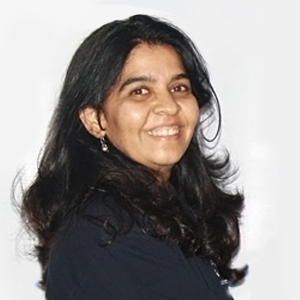 Aditi is one of the co-founders at Mithi. She has been leading product development for almost 15 years and with an overall experience of nearly 3 decades working with technology, creating widely used products and managing operations. Aditi is the most sought-after person for technical advice. She regularly contributes to Mithi's technology blog.